The Sanctuary of Avalon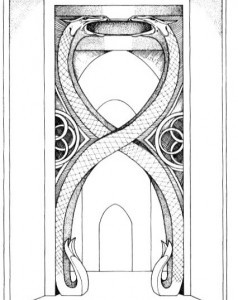 The Sanctuary of Avalon is a small sanctuary of Silence, on the slopes of Glastonbury Tor. The current Sanctuary has been active in locations in the USA and Britain since 2002.
The Sanctuary of Avalon is based on methods of sacromagical attunement established by the late A.R.Heaver and his partner Polly Wood, who opened their Sanctuary in or around 1959, also in the Glastonbury area. It is kept attuned by R.J.Stewart and Anastacia Nutt, with a small group of dedicated spiritual mediators, following the methods of the original Sanctuary, within the Inner Temple Traditions network. People have visited the Sanctuary from Britain, Europe, the USA, Canada, South America, and Israel.
Once described by A.R.H as being "at the confluence of the Arthurian and Arimathean Mysteries" one of the aims of the Sanctuary is to reopen and maintain the sacromagical connections between Glastonbury and Jerusalem that were taught and practiced by A.R.Heaver and other Glastonbury mystics of the 19th and early 20th century. Outreach workshops are held in the Middle East and international groups convene in Glastonbury for small workshops and events.
" It is a very important thing that we are not going to get up and just proclaim another truth like (certain spiritual or New Age centres) or a hundred other places. They are all proclaiming a truth. What we want to do is to discover a way in which the truth can be discerned through people developing their own powers of spiritual perception for themselves. You see, we have all got to learn to stand on our own feet and get our own direct perception, direct through to Divinity" A.R.Heaver, 1969 .
The Sanctuary is open for silent meditation by invitation, and no money is charged for admission. We also follow the tradition of putting names on the altar, for anyone who is ill or in trouble of any kind.
Support for the Sanctuary can be enabled by donations to The Sanctuary of Avalon, a 501c3 spiritual educational non-profit.
A biography of A.R.Heaver, Polly Wood, and The Sanctuary of Avalon, The Hidden Adept and the Inward Vision, was published by R.J.Stewart in 2012. This book draws on the author's meetings with ARH, historic sources including ARH's letters and essays, and pre-war documents from the Austrian State Archives. Books can be found at R.J. Stewart's bookstore or through any competent bookstore.
For more information on the work of R.J.Stewart, Anastacia Nutt, and the Inner Temple Traditions network, please go to: